'I've
never met a woman who I fell in love with that didn't love everything about me at the beginning, and didn't love anything about me in the end.' HAPPY from the short story All the Way to the End of the Street
With a love for Raymond Carver, Sylvia Plath & James Salter, and more, C.C. Howard comes from the murky world of everywhere and nowhere (the indecipherable cloud of 'internetty' words & images) to present stories of quirk and funk – and bald-faced lies in the form of entertaining fiction.
Howard has squirmed his way through the decades, working as a graphic designer, a teacher and, most recently, a film executive. There have been the failed novels – fruitless attempts to imitate his heroes – and it's taken a while for him to find his voice but, most recently, Howard has managed to carve stories that are finally finding homes. There are short stories finding publication, and Howard's debut novel 'So Very Mental' – a Hornby / Doyle like bunch of fun – is to be released by Roundfire Books (UK) in June 2022.
In a lot of ways 'So Very Mental' delves deep into the insatiable interests of this writer. Obsessions with music (in particular Miles Davis & Bob Dylan) and football (specifically Arsenal football club) and poetry (Hass, Baudelaire & Lorca are currently top of his list) and an endless fascination for outer space, are a huge part of what propels this man, his curiosity and his writing. But also – and to no lesser extent – investigations into the psychological journey of the underdog. Down-and-outers, losers-in-love, the lonely, the outcasts, those with disabilities, those discriminated against, those left on the fringes – these are the characters that interest C.C. Howard. Examples in 'So Very Mental' are the multiple characters with autism. Beautiful characters. Funny characters. Intelligent characters. Quirky characters. All drawn with love. In a world where we are too quick to judge, to quick to shout-down, to quick to cast aside, we surely need more tolerance, more understanding. All of us – we're all normal, together we define 'normal', is what Howard wants to say, prejudice is not our default way of viewing one another. We just need to listen. We all have way more in common that we do differences. Fact.
There are more stories to come from C.C. Howard. Many more… Watch this space… (Please watch this space…)
C.C. Howard grew up in Australia but has lived most of his life in Europe. He currently lives with his family in Stockholm, Sweden, where the long dark winters afford much time for contemplation, and room for story…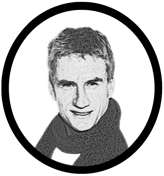 If you would like a free digital copy of the novella 'Lovely Rita Meter Maid' ('So Very Mental' continues!) then click contact below and leave a request in the comment field.
OR if you simply want to sign up to my newsletter to get updates on news, my short stories or my upcoming novels simply submit here. (newsletters will be infrequent) Thanks for your support!